FAN MISTER KITS AND INTEGRATED MISTING
Incorporate misting capabilities into your fan for even more versatility. Super Vac offers fan mister kits, fan misting rings and built-in nozzles to produce mist for additional cooling and suppression capabilities for industrial and firefighter rehab operations.
---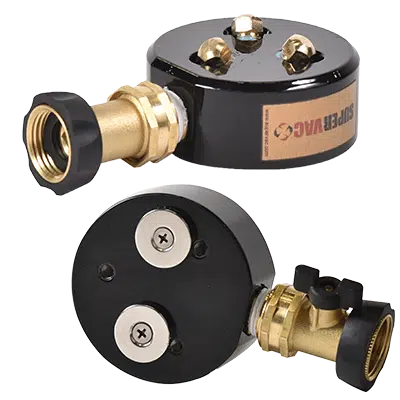 ---
---
Attaches to the outlet guard of any PPV, smoke ejector or blower/exhauster with brackets (Model MM) or industrial magnets (MM-MAG); simply attach a garden hose or an auxiliary line from any fire apparatus pump panel to provide heat relief.
---
| Mountain Mister | Pairs with |
| --- | --- |
| MM | Cone Guard PPVs/Smoke Ejectors |
| MM-MAG | Stream Shaper Guards |
---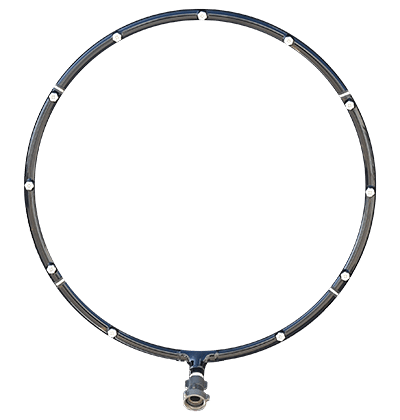 ---
INDUSTRIAL FAN MISTING RING
---
When more water is needed, or for more permanent solutions than our Mountain Mister, our Industrial Fan Misting Ring can be customized to meet your flow and fan size requirements. This stainless steel ring provides high quality mist with minimal airflow restriction to keep areas cool, pull energy out of a fire, and incident rehab.
---
| Misting Ring | Pairs with |
| --- | --- |
| Misting Ring | SVU Industrial Fan |
---
---
Designed for firefighter rehab, the F164M mister fan is a 16" single-speed electric fan with three built-in misting nozzles on the discharge side of the fan. This mister fan is as powerful as the Super Vac P164S Smoke Ejector and many of our Industrial Exhausters, this fan can double in negative pressure ventilation operations.
---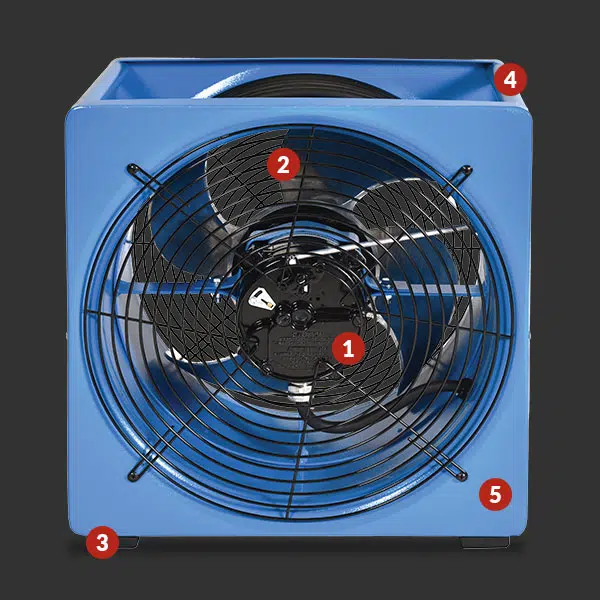 (3) Built-In Misting Nozzles:

Only requires 2 gallons of water per hour via any garden hose or auxiliary line; design reduces ambient air stream by 30 degrees F; the nozzle is made of brass to prevent rust.

Patented 4-Tip Recurved Aluminum Blade:

Creates a tight spiral of air to eject smoke and fumes away from the building; aluminum holds up better than plastic in high heat.

Heavy-Duty Rubber Feet:

Adds friction to keep fan in place.

Carry Handles:

Makes transportation easy with one or two people.

Aluminum Frame Design:

Prevents rust, reduces weight
---
Scroll right for full chart
---
Mister Fan
WEIGHT
FAN SIZE H

x

W

x

D
MOTOR
RPM
START
RUN
OUTPUT
16"
Blades
F164M
41 lbs
18.5 kg
19.75" x 18.75" x 13"
500 x 480 x 330 mm
Bluffton, single speed, TEAO, 1/3 HP,
50/60Hz, 115/230V AC
1,725
2,000 w
15-amp circuit
700 w
5,200 cfm
8,835 cmh