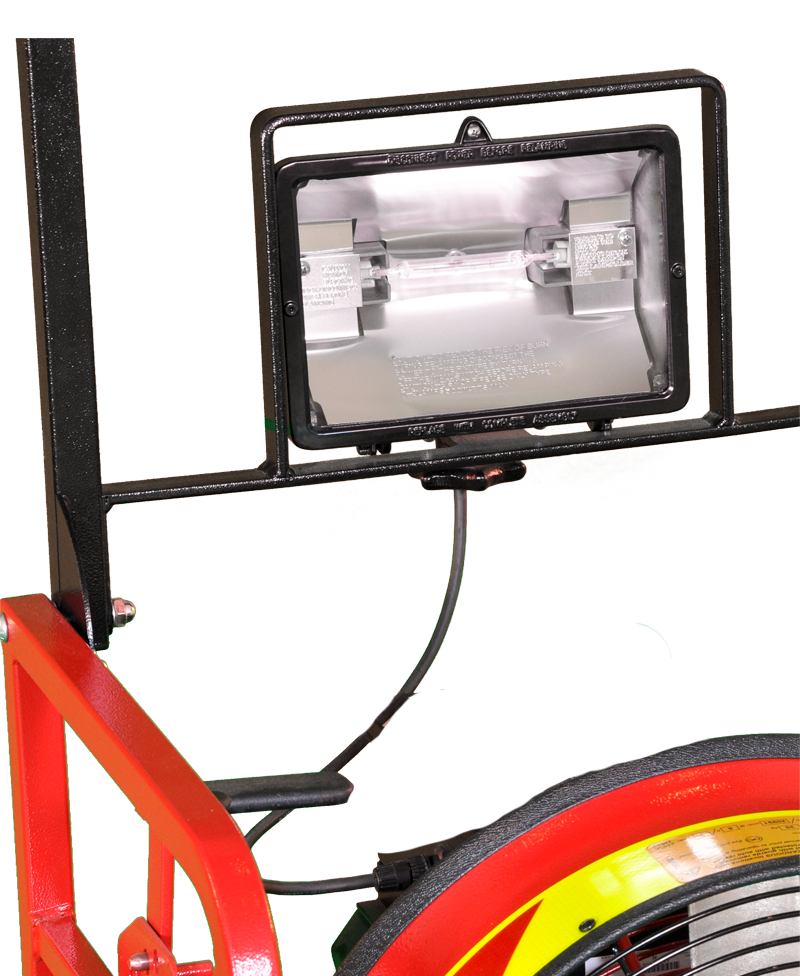 The light kit saves manpower from setting up separate lighting tripods.  Folds down with handle for easy storage.
for Electric PPVs
The electric PPV light kit can turn any electric PPV into a 350 watt light.  It attaches easily to any existing electric Super Vac PPV and only uses 15 amps.
for Honda powered PPVs
The Honda PPV light kit attaches to PPVs powered by Honda gas engines . A magneto generator, runs off the Honda engine, generates enough AC power to  run a 110 watt light that help illuminate any scene.