S-595
The S-595 is a glycol based smoke generator from SuperVac's London Fogger Series.  The London Fogger Smoke machines and the S-595 are designed with durability and safety in mind for departments on a budget in need of a quality smoke generator. The S-595 has duel outlets and produces twice as much smoke as the S-575 in the same time.
Requires 230V AC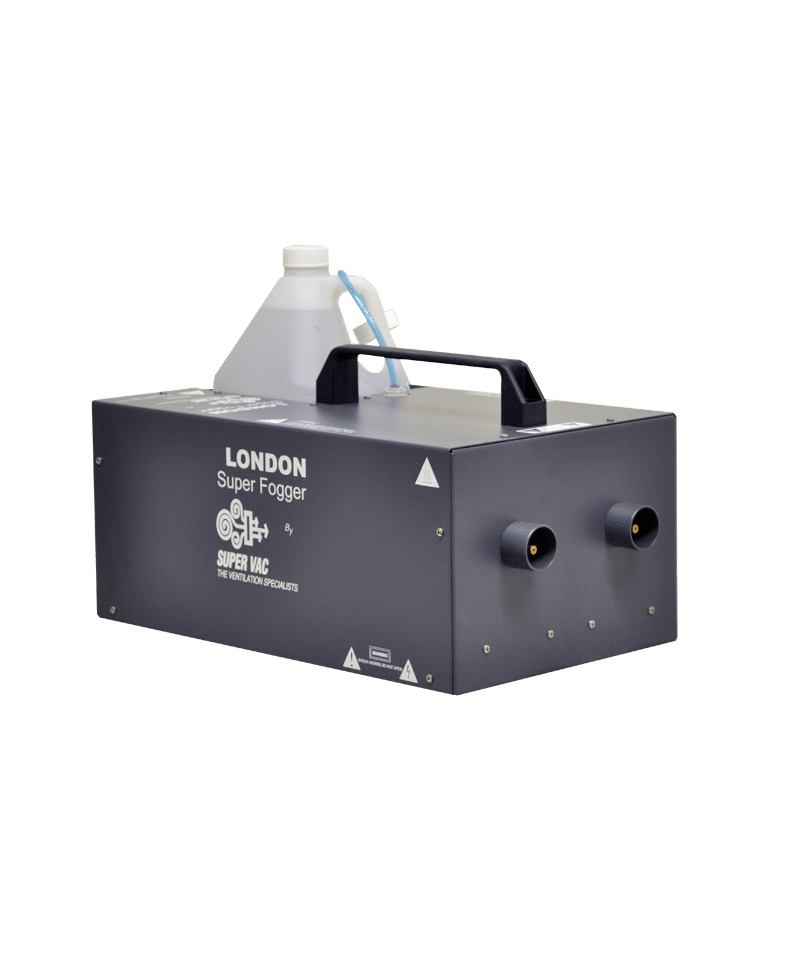 S-595 Features
Glycol Based: A proven choice trusted by departments world-wide.
Light Weight, Compact: Easy transportation and storage.
Remote Control: Includes 50 ft extension cord.
Auto Extract System: Prevents residual buildup, clogging, and incidental
puffing – longer life than most pump-based foggers.
S-595 Specs
Required Solution – Super Vac Glycol Based London Fogger Fluid
HxWxD – 10″ x 20″ x 9″ – 254 mm x 508 mm x 229 mm
Smoke Outlets – Duel
Weight – 26 lbs – 12 kg
Power Requirements – 230V AC, 1,400 w
Warm Up Time – 10 minutes
Fluid Consumption – 70 oz/hr – 2,070 ml/hr
Output – 3,600 cfm – 6,115 cmh